HARAR: THE LIVING MUSEUM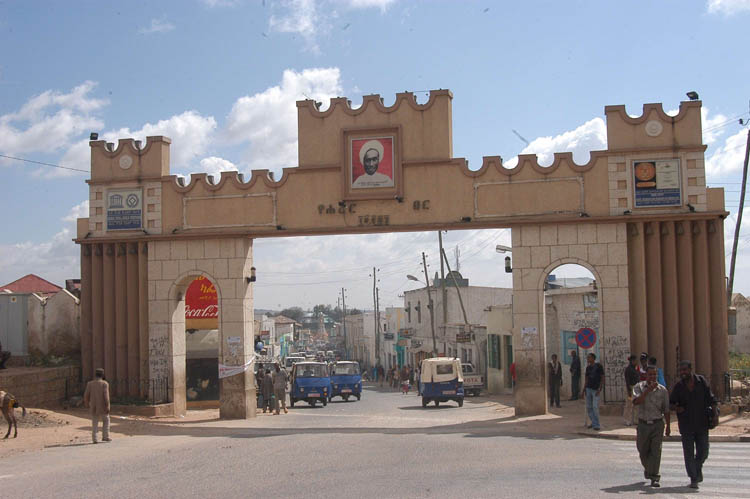 Muslims refer to the historic walled citadel of Harar Jugol as the City of Saints, and regard it to be world's fourth-holiest city after Mecca, Medina and Jerusalem. Harar is also Ethiopia's most important repository of Islamic landmarks, with 82 mosques and 438 Awaach (shrines of important Islamic scholars) crammed into its 48 hectares. The city's lively markets and unique gey gar (city houses) are relicts of the many centuries when Harar served as the most important trade emporium in the Horn of Africa, linking the ports of the Somali coast to the fertile Ethiopian interior. Harar Jugol was inscribed as a UNESCO, World Heritage Site in 2006.
OMO VALLEY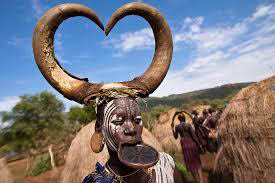 The Omo River forms through the confluence of the Gibe River, by far the largest total tributary of the Omo River, and the Wabe River, the largest left-bank tributary of the Omo at 8°19′N 37°28′ECoordinates: 8°19′N 37°28′E. Given their sizes, lengths and courses one might consider both the Omo and the Gibe rivers to be one and the same river but with different names. Consequently, the whole river basin is sometimes called the Omo-Gibe River Basin. This river basin includes part of the western Oromia Region and the middle of the Southern Nations, Nationalities, and People's Region.
TIYA, ADADI MARYAM AND MELKA KUNTURE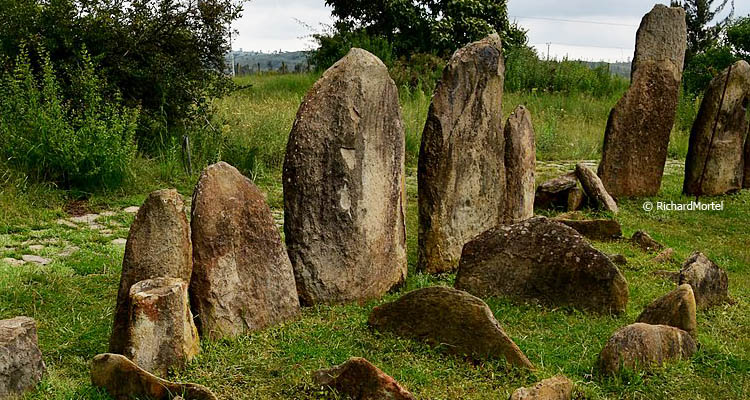 The closest UNESCO World Heritage Site to Addis Ababa, the mysterious Tiya Stelae Field, located 88km south of Addis Ababa, comprises 36 megaliths erected to mark mass graves of young males and females, possibly soldiers, who were laid to rest in a foetal position. Little is known about the constructors of these monuments, or the meaning behind the stylised swords, unadorned circles, leaf-like symbols and other features engraved upon them, but they are the remains of an ancient Ethiopian culture.