Gondar: Timket (Epiphany)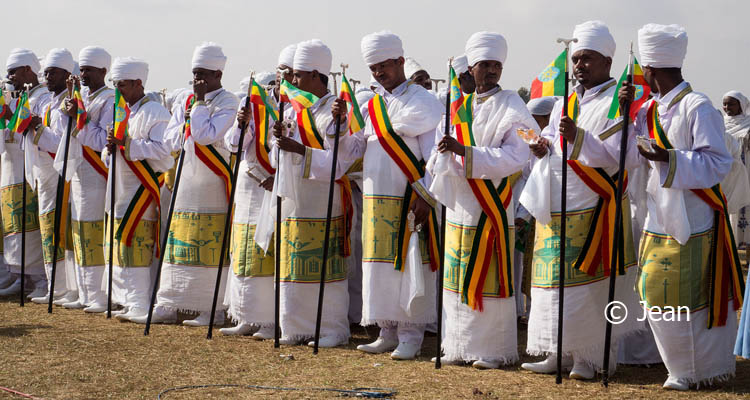 During the ceremonies of Timkat, the Tabot, a model of the Ark of the Covenant, which is present on every Ethiopian altar (somewhat like the Western altar stone), is reverently wrapped in rich cloth and borne in procession on the head of the priest. The Tabot, which is otherwise rarely seen by the laity, represents the manifestation of Jesus as the Messiah when he came to the Jordan for baptism.
Lalibela: Meskel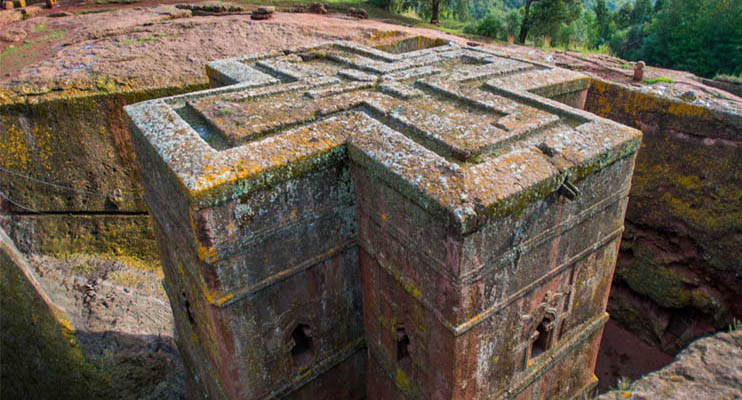 The Meskel celebration includes the burning of a large bonfire, or Demera, based on the belief that Queen Eleni, as she is known, had a revelation in a dream. She was told that she should make a bonfire and that the smoke would show her where the true cross was buried. So she ordered the people of Jerusalem to bring wood and make a huge pile. After adding frankincense to it the bonfire was lit and the smoke rose high up to the sky and returned to the ground, exactly to the spot where the Cross had been buried.
Sidama: Chembelala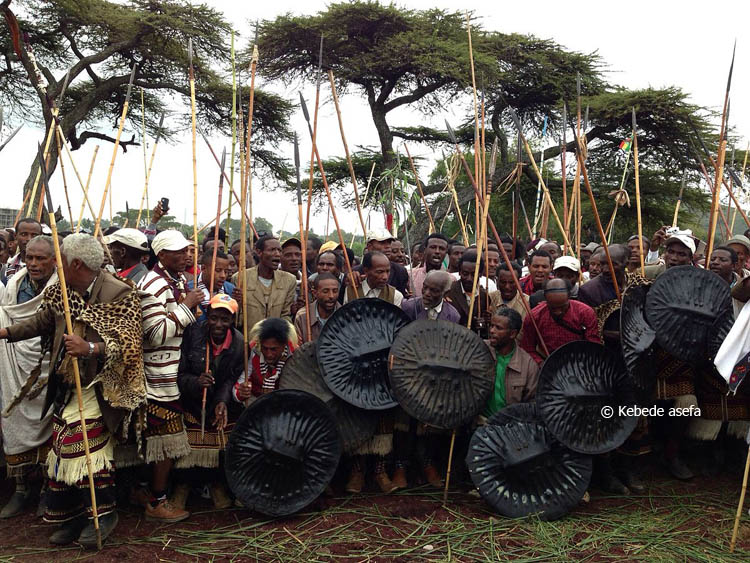 The Sidama (Amharic: ሲዳማ) are an ethnic Cushitic people traditionally inhabiting the Sidama Zone of the Southern Nations, Nationalities, and Peoples Region (SNNPR) in Ethiopia. On 23 November 2019, the Sidama Zone became the 10th regional state in Ethiopia after a zone-wide referendum. They speak the Sidamo language, which is a language of the Cushitic branch of the Afroasiatic language family.
Aksum : Aksum Tsion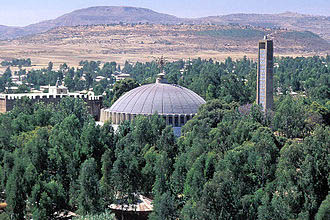 Celebrations start in front of the Northern Stelae Field, where the monarchs of the Orthodox church line the steps and watch performers in the street below.
In the days leading up to the event on 30 November, thousands of pilgrims arrive and sleepy Aksum truly awakens.